Our Services
G&L Mechanical Contractor, L.P. is a mechanical contracting firm engaged in the installation of commercial plumbing, HVAC and medical gas.  Learn more about our services below.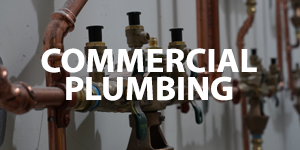 G&L Mechanical offers a complete realm of commercial plumbing possibilities, including the installation and testing of various piping systems (Sanitary Sewer and Vent, Roof Drains and Storm Piping, natural gas, Domestic Water Piping) for educational facilities (both K-12 and Universities), medical facilities, warehouses, manufacturing, and office buildings. In order to facilitate complete plumbing systems in medical facilities, we specialize in Medical Gas installations and carry the required endorsements to perform this work.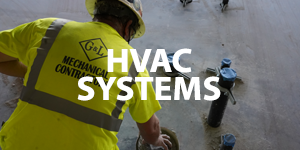 G&L Mechanical also offers turnkey HVAC systems, including equipment, ductwork, and temperature controls to provide the heating, cooling and ventilation required to create comfortable, safe working environments for our clients.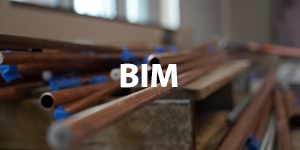 Building Information Modeling is another service we can provide that offers multiple benefits to the construction process and builder/owner. The BIM process allows all the different subcontractors on the same project to coordinate their installation processes and materials by uploading them to the same program before construction begins, to prevent clashes in the field. BIM coordination can be very beneficial to every part of the construction process form underground coordination, to in-wall, all the way up to above ceiling. This process can expedite the construction process by drastically limiting the amount of field coordination required on a typical commercial project. Once completed, this detailed set of drawings will provide the owner with the most accurate set of "As-Builts" available.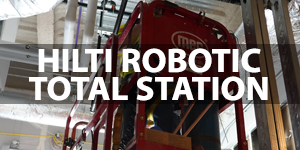 The Hilti Robotic Total Station is a service that we offer when a project requires exact precision for the plumbing installation process. This tool allows us to upload the construction drawings into the system and in return, provides us with exact locations for lay out points when every installation must be perfect. This allows the lay out process, or rough-in part of the project to be expedited and executed with extreme accuracy. The Hilti Total Station can be a viable resource when there is no room for error on a project.
Our Story
G&L Mechanical Contractor, L.P. is a mechanical contracting firm engaged in the installation of commercial plumbing, HVAC systems and medical gas.
Originally founded in 1967, G&L Mechanical has become a respected member of the commercial construction community. Our management team, along with many of our employees, have been with the company long term. The established tenure of our team provides our clients reliability and consistency. Safety is always emphasized at G&L Mechanical. A safety consultant has been retained to assist us with training, jobsite inspections and current safety regulations. While we are proud of our past, we are continually looking forward in order to remain flexible in an ever-changing business environment.
Our goals are simple and straightforward. To provide the highest quality installation service available, on schedule. To exceed client expectations by performing professional services strongly supported by attentive management. We are committed to retaining our excellent reputation and success.
REQUEST A QUOTE
G&L Mechanical is ready to work with you on the next mechanical contracting project here in the DFW Metroplex. Whether it involves commercial plumbing, HVAC or medical gas, we are here to work with you.